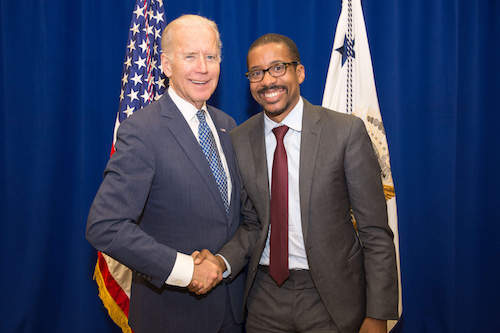 Chris Brummer has volunteered his time in varying capacities to serving the public. From 2013 to 2015, he served as a member of the National Adjudicatory Council of the Financial Industry Regulatory Authority (FINRA), an organization empowered by Congress to regulate the securities industry, where his work was praised as making a significant contribution to advancing investor protection. A not-for-profit organization empowered by Congress to regulate broker-dealers and exchanges, FINRA brings disciplinary actions against those believed to have violated key rules, like committing fraud or market abuse.
Today, Professor Brummer serves as a member of the Commodity Future Trading Commission's Subcommittee on Virtual Currencies, and as a member of the European Securities and Markets Authority's Consultative Working Group for the Financial Innovation Standing Committee.
Professor Brummer was also nominated twice by President Obama to serve as a Commissioner on the Commodity Futures Trading Commission, and received unanimous approval in the vote by the Senate Agriculture Committee prior to the election. The nomination was withdrawn by President Trump upon taking office in 2017.