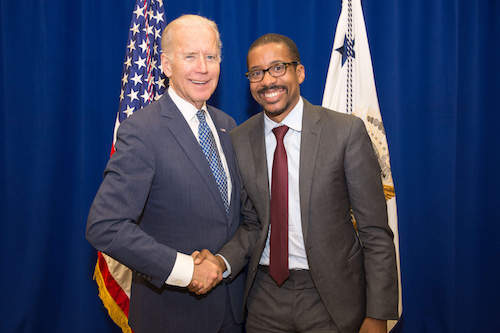 Chris Brummer has volunteered his time in varying capacities to serving the public. From 2013 to 2015, he served as a member of the National Adjudicatory Council of the Financial Industry Regulatory Authority (FINRA), an organization empowered by Congress to regulate the securities industry, where his work was praised as making a significant contribution to advancing investor protection. A not-for-profit organization empowered by Congress to regulate broker-dealers and exchanges, FINRA brings disciplinary actions against those believed to have violated key rules, like committing fraud or market abuse.
As a member of the NAC, Professor Brummer was one of 14 individuals who rotated on occasion to hear varying cases on appeal, and helped provide guidelines and edits for FINRA decisions. Notably, Professor Brummer and his colleagues at FINRA and other agencies became targets of extensive defamatory online attacks by Wall Street financier Benjamin Wey in retaliation for barring his business associates for fraudulently marketing securities of Deer Consumer Products Inc. Since then, Mr. Wey has been arrested and charged by the US Department of Justice with money laundering, wire fraud and securities fraud involving Deer stocks and other securities. Mr. Wey's associates were also later arrested and indicted for other federal securities law violations in Cleveland, Ohio.
Professor Brummer was also nominated twice by President Obama to serve as a Commissioner on the Commodity Futures Trading Commission, and received unanimous approval in the vote by the Senate Agriculture Committee prior to the election. The nomination was withdrawn by President Trump upon taking office in 2017.